Star Wars Battlefront will be taking part in Star Wars Celebration
Our years of patience are about to rewarded. EA is confirming the attendance of Anaheim Star Wars Celebration.
Not only have they confirmed being at the celebration, but said the debut of Star Wars Battlefront is the reason.
Time to start up the hype train for battlefront, and It has no breaks. The celebration stars April 16-19, so keep an ear
out for any new developments. Dis is gonna be good.
It seems like such a long time ago (at an E3 press conference far, far away) since we announced we were working on Star Wars™ Battlefront™. Last year, we promised you would "See More in Spring 2015". Spring is coming.

We're thrilled to share that Star Wars Battlefront will be taking part in Star Wars™ Celebration next month in Anaheim, CA from April 16-19. We could not think of a better or more appropriate place to debut the game officially for the first time than the premier event that celebrates the Star Wars universe and the legions of fans who have fallen in love with it. For more information on Star Wars Celebration and ways to attend, please visit.

We'll have more information in the coming weeks. To stay on top of all of the latest Star Wars Battlefront news, follow our EA Star Wars social channels Facebook, Twitter, Instagram, YouTube and Google+, your official sources for information about all of the new Star Wars games from EA. We have a lot of exciting news to share with you about all the EA Star Wars games we are working on in partnership with Lucasfilm, so make sure you subscribe, follow and Like to get all of the latest and greatest info.

We will see you at Star Wars Celebration!
With all of this being said I cannot wait for this moment. I am curious if will get to see game play, concepts, pre-alpha footage,Possible beta announcements (although I think that is way to early to say.) What is everyone's feelings?
I am ecstatic as a school girl myself.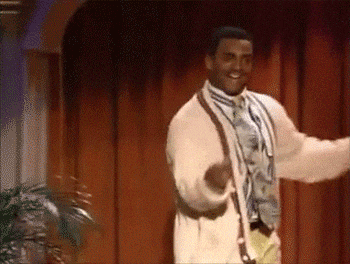 Source:
http://starwars.ea.com/news/battlefront ... elebration
With this new rendition, Just prepare to change your pants.
https://youtu.be/ZwWLns7-xN8
At Star Wars Celebration, the 10th official convention focused on the iconic property, EA's DICE studio showcased the first game in its decade-long plan: Star Wars: Battlefront, set to launch on November 17, 2015, for PC, Xbox One and PS4.
there will also be Seamless swap between 1st person and 3rd person perspectives. Which I never would of thought was the focus of the game, but I am glad it happened. To have this information at our finger tips is a huge deal.
Seamlessly swap between 1st person and 3rd person perspectives.

Partner up with a friend in online multiplayer, share unlocks and have each other's backs on the battlefront.

Fight for the Empire or Republic offline, solo or with a friend, in carefully crafted missions.
Heroes are are living part of this world. Will be it be the same as SWBF2 with the so many points aspect?
Does this mean they will have a hero mode as well?
Fight as the galaxy's most memorable heroes and villains, like Darth Vader and Boba Fett.

Interact with some of the most beloved characters from the original trilogy.

Become the hero or villain of the battle.
With all the new information released, we now know of 3rd Person, Heroes, Dog Fights, AT-AT's, Free first time DLC,
and the release date. The known planets as of now are Hoth, Endor, Tatooine and the previously unknown, Sullust.
I Ripped some pictures from the EA site.
http://imgur.com/a/6Xpzz
Source:
http://starwars.ea.com/starwars/battlef ... ns-to-play